Montecatini Terme Tango Festivalito 2015
Our International DJ's


We are proud and happy to welcome to Montecatini for the first time Silencio Azul, Edita Aluziene, Veronica Bares and to have once again Lampis dj'ing for us in 2015!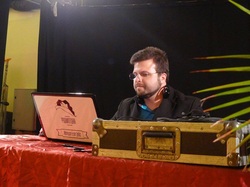 Silencio Azul from Portugal
Silence started dancing in 2002. From that year on it was a long path with regular visits to Buenos Aires. In 2011 (together with Teresa) He started the monthly Milonga A Promotora – every 4th Saturday of the month – in Lisboa, Portugal and he is one of the resident Djs there. He wishes to create a joyful milonga with the heart on the tradition of the milonga codes. The idea of having a traditional milonga in Lisboa with warm and joyful atmosphere is the same we search in every activity of tango that he participates in. As a musicalizador of tango, he believes that each Milonga has its own identity and that the "Dj" has a crucial role in the course of the dance floor and, as a consequence, in the happiness of all its participants. He seeks to feel throughout the milonga its energy and mood of the participants and choose the music that better fits each situation without compromising the "Rioplatense" tradition. The challenge is to take the most accurate emotion out of each traditional orchestra. Silence is one of the organizers of the Encuentro Milonguero A Promotora in Lisbon, where he is one of the resident DJs.


---
---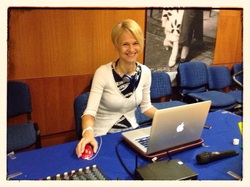 Edita Aluziene from Lithuania
Edita started DJ-ing in Milongas in 2009, first in local milongas and later on she continued DJ-ing in milongas, festivals, marathons in Lithuania, Latvia, Portugal, Finland, Sweden and Italy. As a DJ she tries to create an atmosphere that inspires tangueros not to leave the dance floor untill the end of milonga. You can describe her style as "traditional" with a preference for the best of danceable music of the Golden Age, organized in tandas and separated by cortinas. For her tango music is extremely deep and pasionate and gives her constantly new inspiration.



---
---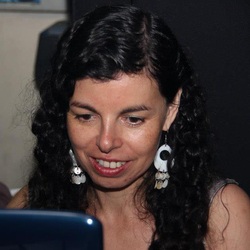 Veronica Bares from Uruguay
Veronica likes to say that tango belongs to the sound track of his life as since she was born in Montevideo in Uruguay she felt an enormous love and respect for this music. It took her some time before she decided to learn how to dance tango, until she started to take classes with an old Argentinean maestro in 2001 when she was living in Vienna, where she lived for the majority of her life.
Since then, her tango collection kept getting richer with danceable tangos that she would select with great care for private events, until one day when she was asked to DJ the most traditional milonga in Vienna, "El Firulete" and so finally...
"así salio a la luz una pasión que no para….."
(that's how an unstoppable passion was made public)

---
---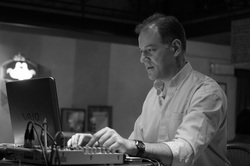 Lampis Zalavras from USA
Lampis is a special friend of the Festivalito in Montecatini as this is his fourth visit as a DJ here. Lampis needs no introduction as he's universally known, but to the very few who might not know him, we can tell you that he focuses on traditional music that keeps the dancers on the floor until the very end of the milonga. He is a much sought after DJ and has played at many festivals around the world. We are very lucky that he chooses to come back to Montecatini year after year.
---