NEW Beginners' Course
​with Antonio Martinez and
Francesca Bertelli
in
Niedermohr

at the "Il Pirata"
Kirchmohr 2, 66879 Niedermohr


Presentation of the program on
Wednesday, September 27th
at 7:30 PM

The lessons start on
Thursday October 5th



Cycles of 5 weekly lessons of 1 hour and 15 minutes each.
A guided practice session is included with each cycle.
​
Because we wish to give each participant individual attention, the number of participants is limited.


Calendar of the first cycle:
​
October 5th- 7:30-8:45PM
October 12th - 7:30-8:45PM
October 19th - 7:30-8:45PM
October 26th 7:30-8:45PM
Practica" 8:45-10:30PM
November 2nd 7:30-8:45PM


During the first cycle we will work on the fundamentals of tango: walking, posture, embrace, connection with the partner and you will learn some of the basic steps of Argentine Tango.

In the second cycle we will focus at improving the connection with your partner and your musicality and you will learn more elements to be able to also dance the "milonga" and "vals" rhythms.
​
The second cycle will start on November 9th
The schedule of the second cycle is:

November 9th 7:30-8:45PM
November 16th 7:30-8:45PM
November 23rd 7:30-8:45PM
November 30th 7:30-8:45PM

December 7th - Lesson 7:30-8:45PM & Practica" 8:45-10:30 PM

Cost of each cycle single €80
Cost of each cycle per couple €140

Register for both cycles and save!
Both cycles paid together
Individual €140
Couples €250


Please note that payment is due in full on the first lesson of each cycle and that there are no refunds for missed lessons.

However before each "Practica" (6:30-7:30PM) we will hold a one hour make-up lesson for all those who have missed one or more lessons in that cycle.

Please contact us at frantangoba@gmail.com or call
​(0049) 0152-59766899 to register or if you have questions.


Private lessons are also available. Please contact us to inquire and book.

Antonio & Francesca
BIO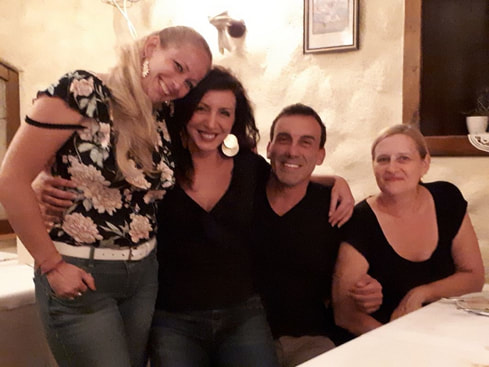 ​TANGO MAKES YOU HAPPY!

​COME DANCE WITH US!
---